Quick and efficient service with our rigorous Quality Policy
CESL's activity is focused on the accomplishment of engineering projects for the handling and transport of solids.
The main objective is the satisfaction of our customers, providing at all times a professional, attentive and efficient service.
CESL's Management defines as company policy the consolidation of the following points that are considered key for the right development and maintenance of the Quality Management System:
Establish work methodologies that define and order the tasks of each person in charge, in order to manage customer orders as quickly and efficiently as possible.
To be in contact with customers in order to understand, at all times, their needs and make their interests our own, working according to quality criteria that ensure their satisfaction.
Understand and control the context of the organization: the environment in which we work, the sector we work in, the competition, and the needs of all the interested parties.
Maintain up to date knowledge in the technologies of the sector to develop the most appropriate project and offer the best technical advice to the client.
To know and comply with the applicable legislation and regulations.
To take into account the environment and avoid, as far as possible, the impact of our activities on the environment.
 To sensitize and train all the human team in the quality aspects related to their activities.
To provide this company with the resources, both human and infrastructure and systems, necessary for the proper provision and development of services.
To work for the fulfillment of the established objectives, the continuous improvement of the services and the effectiveness of the quality management system.
Identify and evaluate risks to prevent possible deviations or non-conformities of the quality management system.
Communicate this policy to the entire organization and disseminate it to anyone who may be interested.
Signed by Josep Sánchez – Director Coscollola Engineering
Coscollola Engineering 

is a founding partner of  TECHSOLIDS (Spanish Technology Association for Solids).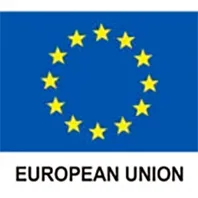 European regional development fund
A way to make europe
Coscollola Engineering SL, within the framework of the ICEX Next Program, has received support from ICEX and co-financing from the European FEDER fund. The purpose of this support is to contribute to the international development of the company and its environment.