Engineering and development of solutions
for handling of solids in bulk and complete processing plants.

Coscollola Engineering is part of Coscollola, a solid family business founded in 1948. To know more visit Coscollola.
Our core business is the engineering, development and the implementation of tailored solutions for the solids manipulation (pellets, powder, flakes…) and liquids, providing huge experience and know-how.
Our solutions:
Pneumatic and Mechanical transports
Powder collecting systems
Continuous and/or batch processes
Coscollola Engineering's commitment to R&D
We participate in projects, both at laboratory and industrial level, for biopolymer, recycling and additive lines, where more and more difficult handling materials are used such as CaCO3, BaSO4, fiberglass…
Coscollola Engineering 

is a founding partner of TECHSOLIDS (Spanish Technology Association for Solids).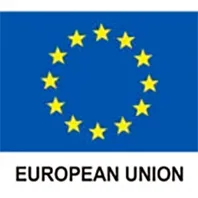 European regional development fund
A way to make europe
Coscollola Engineering SL, within the framework of the ICEX Next Program, has received support from ICEX and co-financing from the European FEDER fund. The purpose of this support is to contribute to the international development of the company and its environment.