Engineering & development of solutions
for handling of solids in bulk.
Sale of equipment and spare parts related.
Turnkey service with total guarantee and quality.

Global services of process engineering, basic and detail, covering from the planning, organization, programming, direction, and control of the installation, until its commissioning
Machinery commercialization and peripherals

Commissioning, maintenance and equipment reparation, and the best training for your staff.
A new engineering service

Huge experience in additivation, PVC, compounding, extrusion, packaging and automotive.
Tailored solutions for the solids handling

Powder, granza, flakes… We are experts in pneumatic transport solutions, both dilute and dense phase, and in mechanical transport, among others.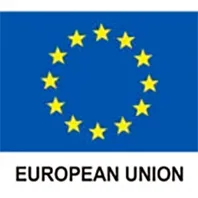 European regional development fund
A way to make europe
Coscollola Engineering SL, within the framework of the ICEX Next Program, has received support from ICEX and co-financing from the European FEDER fund. The purpose of this support is to contribute to the international development of the company and its environment.